Accommodation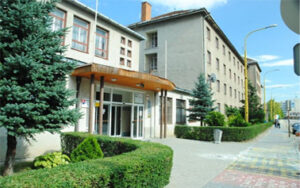 The Faculty of Mechanical Engineering offers its students the possibility of accommodation in TUKE student dormitories (SD). SD Němcovej 1 and SD Urbánkova 2 are located on the university campus. These dormitories offer accommodation in double and triple rooms with internet connection. The homes also include a school canteen, laundry, gym, study room, student bar and lounge for occasional events. An alternative is the possibility of accommodation in SD Jedlíkova.
More details:
---
Boarding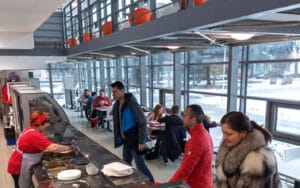 The Technical University of Košice provides students with the opportunity to eat in several catering facilities. There are 4 canteens, 4 bistros and 1 buffet on the university campus, which offer a wide selection of meals, drinks, snacks and food.
All catering establishments in Košice are involved in a credit catering system, within which students are entitled to a dotation for food. In this case, the payment is made via an ISIC card.
More details:
---
ISIC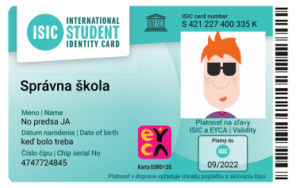 ISIC is an international full-time student card. It serves for your identification and at the same time provides you with access to the TUKE premises, meals in school canteens, travel by public and international public transport, as well as various discounts and benefits. Its validity is international, which means that you can draw discounts not only in Slovakia but also abroad around the world, from monuments to catering and restaurants, telephone operator services, cinemas, clothing stores, accessories, books, and travel. and transport. To apply for discounts, it is necessary to have a valid extension mark. You can also carry your card in electronic form in an ISIC application. In addition, you have a number of extra coupons in this app. Issuance and administration of ISIC cards is provided by the Institute of Computer Technology TUKE.
More information:
Student card TUKE
www.isic.org
---
T

uition and Fees
Study-Related Fees at the Faculty of Mechanical Engineering TUKE:
Fee for enrollment in the academic year 2021/2022
Tuition Fees in the academic year 2021/2022
---
Sport at TUKE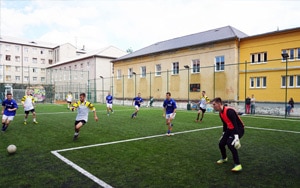 The Technical University of Košice offers students the opportunity to enjoy sports in several areas. The main activity in the field of recreational sports and physical education is provided by the Department of Physical Education. The Faculty of Mechanical Engineering organizes an annual tournament for the Dean's Cup in football. Students and staff of the university have the opportunity to rent physical education and sports facilities. The reservation of sports grounds at TUKE is available here.

See also:
---
Art at TUKE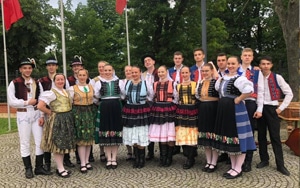 Artistically gifted students have the opportunity to become a member of the mixed choir of the Technical University of Košice Collegium Technicum or the folklore ensemble Jahodná.
More details:
---
Study Regulations
The study regulations are binding for all students, teachers and other TUKE employees who study, organize or ensure the course of study of accredited study programs in which higher education is provided at TUKE faculties.
---
Disciplinary Rules for Students
The Disciplinary Rules deals with the violation of generally valid legal regulations and internal regulations of the Technical University of Košice or its parts and the violation of public order.